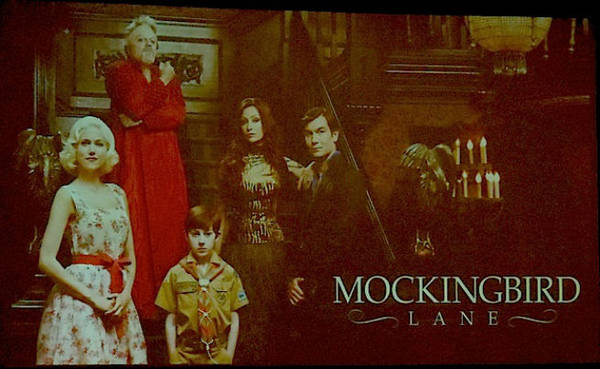 Yes, that is the only headline I can come up with because THIS IS JUST SO FREAKING EXCITING. Bryan Fuller, the visionary behind such excellent and under-appreciated shows as Dead Like Me and Pushing Daisies, is re-making The Munsters under the new name Mockingbird Lane. And it gets so. much. better. Portia de Rossi is playing Lily Munster. And Eddie Izzard is playing Grandpa. Yeah. Apparently the picture above is the only one in existence which is so brutally unfair.
Fuller promises the new show will be darker than the original. Um, yes please. The show promises to have all the hallmarks of Fuller's trademark aesthetic, and they've even enlisted Guillermo Navarro, cinematographer ofPan's Labyrinth fame, to work as DP on the show. Here's a neat little interview where Fuller talks a little more aboutMockingbird Lane:
Apparently a 4 minute sizzle reel was shown at Comic Con this year, but alas I cannot find it on the internet. Smoochies for anyone who can help a girl out?
Dear mother of GAWD I have not been this excited in a long time. Series order expected from NBC some time in August.
In other news I've been back in LA exactly two days and I've already lost my car keys, gotten sick, and been hired at a new job.Yeesh.